Electric Manual Therapy Massager | BronHealth©
---
PRODUCT DESCRIPTION
---
Powerful pain relief and tension daily in the hands.

Heat therapy that improves blood flow.

 It decreases the pain of arthritis and helps people recover from carpal tunnel surgery.
- Instant relief of hand pain
- Increase articular flexibility
- Prevent health problems.
- Relief of pains and swelling of arthritis
- Less anxiety, better dream, better mood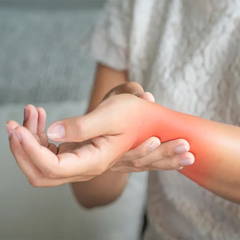 01 Carpian Tunnel Syndrome
Our hands massager applies a firm pressure in the area of ​​the wrist, softening and lengthening the muscles, effectively addressing inflammation, numbness and pain associated with the CTS.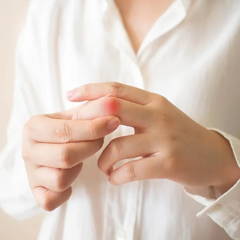 02 Arthritis of the fingers
Our hands massager reduces the discomfort when stretching the joints of the fingers and muscles, relieving rigidity and improving circulation, for fast and effective relief.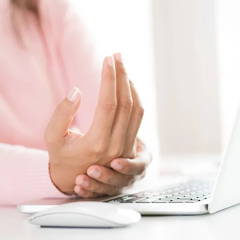 Our hands massager can take care of the wrist pain for hours and hours of writing and finger pain for the use of smartphones.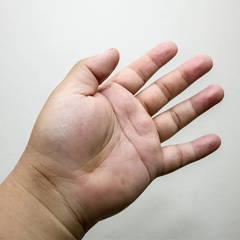 04 Bad circulation and inflammation
Swollen hands can be due to poor blood circulation, excessive intake of sodium and other medical complications. The powerful sequential air compression massage promotes circulation and drainage to reduce symptoms.

Fast shipping
All orders will be sent within 24 to 48 hours.

30 days money back guarantee
Items can be returned within 30 days.

24/7 support
Contact us 24 hours a day, 7 days a week
An integral massage therapy for fatigued and sore hands
1: Ergonomic design hands massager wraps all hand for effective compression therapy.
2: The sequential pulsation air cells rhythmically press the whole hand from the wrist to the palm and fingers.
3: Soft heating promotes circulation, reduces pain and relieves swelling.
4: Compact and portable compression massager, ideal for working hands tensing, hurt and have cramps.
Compression with scientific backup Pampers Hands
1: It is designed to imitate reflexology and provide the same great benefits that you would obtain when you go to a reflexologist.
2: If your work is based on manual work (such as technician, musician athlete, carpenter ... etc.) or working a lot on the computer, then it's perfect for you.
3: Improve blood flow with heat therapy to calm the joints faster, reduce fatigue and pain from hands, alleviate the symptoms of the carpal tunnel and promote relaxation.
Easy control panel for the user
1: Touch-sensitive control panel with clear and easy-to-read contrast buttons.
2: Premium quality combined with modern aesthetics.
3: Smart air bags contract and loosen around hands for comfort
4: Equipped with rechargeable internal battery. Enjoy a relaxing massage from hands anywhere, either in the office, home or even while traveling
The benefits of using a massager for your hands
According to traditional Chinese medicine, it is believed that our hands have points of reflexology. When you massage them, they help the whole body relax and recover the balance. On the contrary, if you do not care your hands well, you may be prone to injure yourself. Following this line of thought, you should already be thinking about looking for adequate hands massagers.
Package includes:
1 x Electrical Manual Therapy Massager | Bronhealty ©
1 x USB charging cable
1 x User's Manual in English
Payment of 100% secure payment at your disposal
Your payment information is processed securely. We do not store information from credit cards and we do not have access to your credit card information.
---
Security