Multifunctional contour meter | Brontools ©
---
PRODUCT DESCRIPTION
---
Instantly

ANY

Contour or shape!  
TheMaster Contour ToolYou can measure any form you need, no matter how irregular it is. Create an instant template for any job, either carpentry, renovations, body projects and more.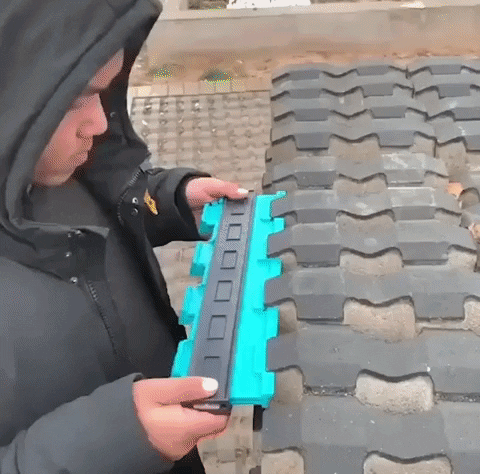 Measurement without effort
Copying a profile is easier than ever. This tool is perfectly adapted to any way you want to measure and crashes instead, allowing you to make precise measurements. Use for carpentry, metal sheets, stainless steel, pipes, accessories, floors, car body and more.
Perfectly measured and duplicate contours every time. Work more intelligently and no more difficult with theMaster schema tool.
FEATURES
Designed to wind pipelines, circular frames, ducts and many objects.
Ideal for placing tiles, laminates, carpets, checking dimensions, moldings, etc.
Easy to use. Simply press the tooth against the object to match the contour and then follow / trace the shape.
It comes with rule marks to facilitate measurement and cutting.
Includes a magnet that can be adhere to iron products.
Made of high quality plastic material, high strength, durable and antioxidant.
Professional tool for commercial or occasional use
With the help of ourMaster schema meter, Draw the profile on your projects or copy it on another surface with little or no effort. Perfectly measured and duplicated contours every time!
PACKAGE INCLUDED:
Multifunctional contour meter | Brontools ©
Payment of 100% secure payment at your disposal
Your payment information is processed securely. We do not store information from credit cards and we do not have access to your credit card information.
---
Security