Fed up with boring hairstyles and razor with horrible cuts?




Here we introduce you

The new tool to cut hair at home and with high precision cutting
---
Recover control of your style!
---
The Wireless Professional Hair and Professional Affectionate Machine is a professional hair cutter whose leaf is made of carbon steel and self -afilating ceramics. The bronze body has an exquisite, retro and elegant carving pattern. The leafy machine allows you to easily design hairstyles and contours. The romo edge design of the blade gets a cut without holes without damaging the skin.
Your electric machine all in one!

Bordle and shave cut!
Trimmer with leaf in T
T -Titanium Ceramic Leaf for Cortes Al Ras to delineate, Design and Dry Affection - Zero Hollows
USB fast charge
It provides up to 4 hours of operation, loads through USB, loaded anywhere and at any time. It makes it ideal for trips and business trips.
Easy to clean
You can use the brush in included to clean, or simply push to separate the blade to rinse it under the tap, then add the oil in the blade and the machine to maintain a soft cut and prolong the useful life.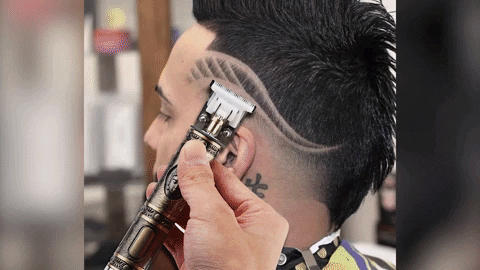 Characteristics and benefits
---
Zero cuts and without skin damage: The blades are designed to have soft contact with the skin to avoid damage to the skin surface.
Different hairstyles: You can make different hairstyles and keep them free at home with our professional trimmer.
USB fast charge: The 800 mAh lithium battery built helps a quick charging. You can connect a USB adapter, a laptop, a car charger, a mobile power supply and other USB fed devices, which facilitates trips.
Powerful engine with sharp blade: The stainless steel precision sheet is sharp to work without problems for a comfortable cut. It comes with 3 types of 1mm / 2mm / 3mm trimming combs.
Ergonomic design: The metal body has a vintage engraving that is comfortable and non -slip to hold. It is small and portable with little noise.