Máquina de Afeitar, Rasuradora Eléctrica recargable, femenina silskin | Bronbeauty ©
---
This product is sent from our EU store.


Buy now and you receive it in 2 - 5 days
PRODUCT DESCRIPTION
---
Máquina de Afeitar, Rasuradora Eléctrica recargable, femenina silskin | Bronbeauty ©
The easiest way to eliminate body hair
---
Depilación sin agua y sin cremas

Cabezal giratorio/inclinable para un control total

para uso diario

Without pain

Hipolargénico

Con luz LED integrada
Is the skin an obsession for you? Broker depilator Bronbeauty © is your ally for perfect hair removal! Professional results at home, easy and simple!
DILE ADIÓS AL DOLOR
---
Desde hoy puedes tener una piel tersa y sufrida. Máquina de Afeitar, Rasuradora Eléctrica recargable, femenina silskin | BronBeauty© tiene un cabezal bañado en oro de 18K para eliminar el vello de cualquier parte del cuerpo sin necesidad de jabón ni cremas. Es la solución corporal total para la depilación instantánea e indolora, ideal para las zonas más sensibles como axilas, ingles, tobillos y rodillas.
Also, you can take it with you anywhere.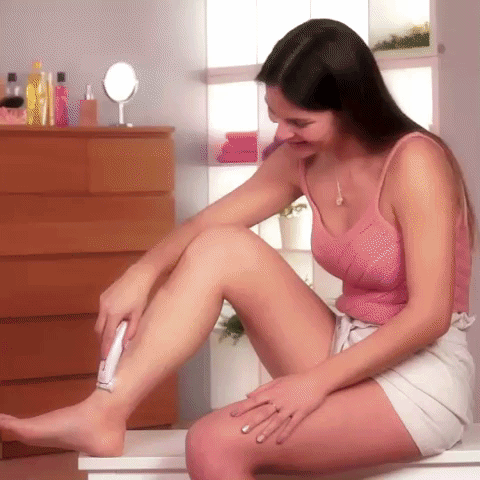 DISEÑADO PARA EL CUERPO FEMENINO
---
Hecho específicamente para mujeres. El mango tiene un diseño cómodo y un cabezal giratorio bidireccional que se adapta a cada curva, la Máquina de Afeitar, Rasuradora Eléctrica recargable, femenina silskin | BronBeauty© está diseñado para dejar la piel suave al tacto y ofrece una depilación precisa.
DEPILACIÓN PERFECTA EN LA COMODIDAD DE TU CASA
---
El cabezal giratorio y bidireccional también se combina con una tira de superficie recubierta de cerámica diseñada para reducir la fricción, puede afeitarse hacia arriba y hacia abajo, ahorrándole tiempo y esfuerzo.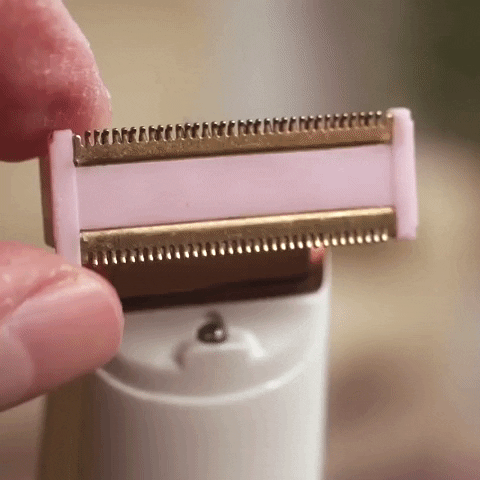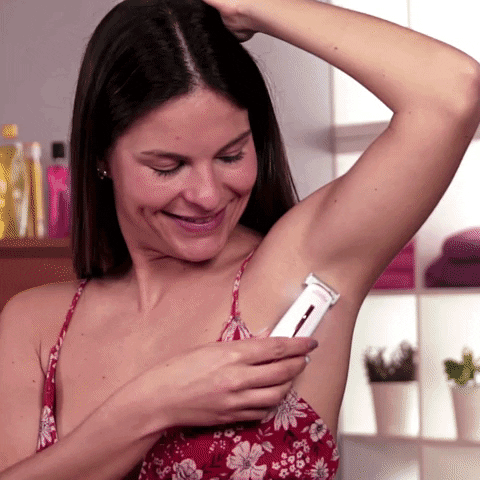 DEPILAR EN UNA SOLA PASADA
---
Deshazte de la piel rápidamente, ninguna zona será difícil de alcanzar. Máquina de Afeitar, Rasuradora Eléctrica recargable, femenina silskin | BronBeauty© se adapta a todos los contornos para una depilación eficaz, incluso en las zonas más difíciles, como las rodillas y las axilas. La luz LED en el mango también descubre los pelos más finos y, como es recargable, ¡siempre está lista para usar!
ELIMINAR FÁCILMENTE EL VELLO CORPORAL
TIEMPO PROMEDIO 12 MINUTOS Afeita todo tu cuerpo (piernas, axilas y pubis) en solo 12 minutos.
FÁCIL Y DESDE CASA Ahorra en tratamientos de depilación. Con Body Hair Remover, piel suave y hermosa en la comodidad de tu hogar y sin gastar una fortuna.
DI ADIÓS A LOS VELLOS ENCARNADOS Con tu Body Hair Remover, dile adiós a los vellos encarnados y a la piel irritada después de la depilación.
SPECS
---
Function:
Afeitadora corporal
Colour:
White pearl
Voltaje nominal:
3,7 V.
Battery:
150AHM.
Certifications
Rohs and CE.
The package contains:

1 x unidad de cuerpo
1 x cabeza del lado del cuerpo
1 x Sensa-guardia
2 x accesorio de peine
1 x cable and USB charger
100% safe payment form at your disposal
Your payment information is processed safely. We do not store credit card information and we do not have access to your credit card information.
---
Security
Garantía de devolución de dinero
Garantía de 30 días en todos los productos.
Soporte Premium
Equipo de atención al cliente​ 24/7
Pago seguro
Cifrado de 256 bits con SSL para un pago seguro
Transportistas de entrega