Universal Zipper Handles | Bronzipper ©
---
PRODUCT DESCRIPTION
---
Fix your zipper with a new shooter and keep your old garment for a while longer!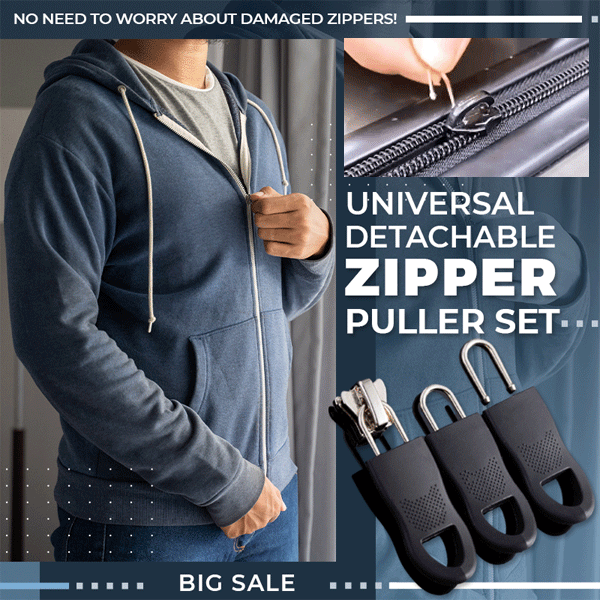 Are you tired of your zippers break alone or after a period of use? Many times it is found with these problems with low quality zippers because they are not made of durable materials. If you need to replace all the zip, it will often be as expensive as buying a completely new garment.
Would not I want to have a complete set of new corridors for their zippers when they inevitably break?


Do not worry, our universal rack runners are here to help you!This DIY zipper game will keep your clothes closed any longer!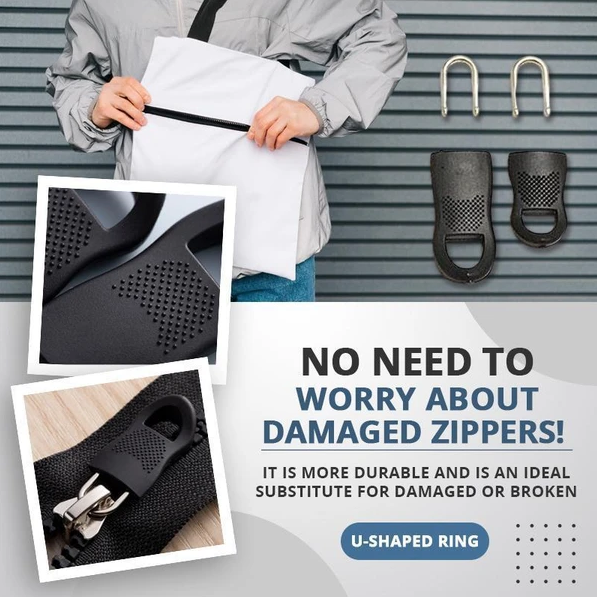 Wide range of applications: Universal zipper runnersThey are designed foradapt to all situations in which a zipper is needed. EastVersatile design LE.Allows you to set your own zippers inBags and other types of accessories and clothing!


U-shaped ring Updated:theMost zippers have a rectangular support that is not efficient or resistant.With usUniversal runners with zip, you get a oneU-shaped designthat allows you to open and close theRunner with ease.In addition, they are thereplacementperfectFor damaged or broken zippers!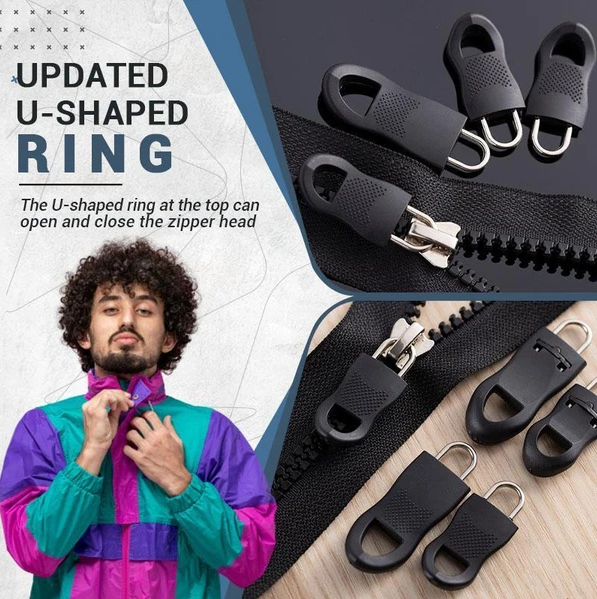 Easy installation:When replacing or sewing normal zippers, you must go to a tailor to do it in a professional manner. With usUniversal runners with zip, mayPlace and replace the runner yourself efficiently and easily! This design makes it easier to perform the repair yourself.


Characteristics of the Universal Zipper Runner:

✔️ U-shaped ring updated

✔️ Easy installation
✔️ Sustainable construction
✔️ Wide range of uses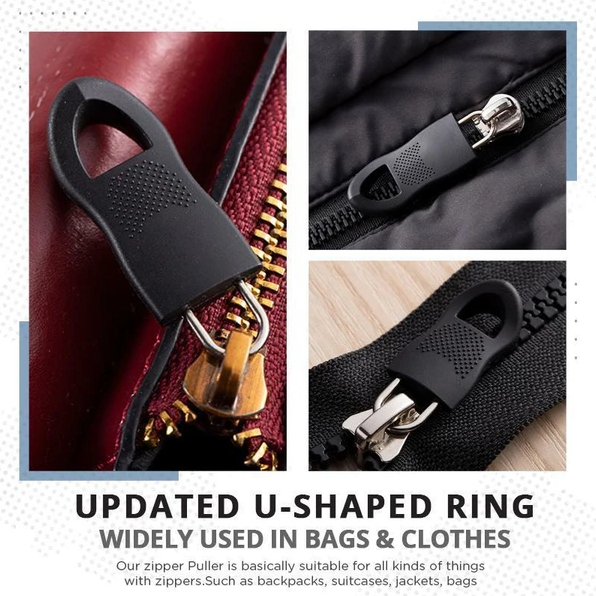 Specs:
Material: nylon and stainless steel
Quantity: 16 UDS.
Package size: 160 * 100 * 20mm
Package weight: 40g

LIST OF PACKAGES:
16 * Universal Zip Shooters | Bronzipper ©
100% safe payment form at your disposal
Your payment information is processed safely. We do not store credit card information and we do not have access to your credit card information.
---
Security