Horno de circulación de aire Just Perfecto 1800W 12-en-1 Airfryer XXL - 12L | BronKitchen©
---


Buy now and you receive it in 2 - 5 days
PRODUCT DESCRIPTION
---
Cocina tus comidas a
la perfección
Fríe, Asa, Hornea, Gratina y Mucho Más
¡Todo con un Solo Electrodoméstico!
Control intuitivo mediante panel táctil y pantalla LED
Fácil visibilidad de lo que se está cocinando gracias al cristal transparente
Programas de cocción preestablecidos
80% menos de calorías
Cocina sano con poco aceite y bajo en grasas
Apto para lavavajillas
Cocina sana y fácil
Con el Horno Airfryer Just Perfecto, puede disfrutar de todos sus platos favoritos como patatas fritas, alitas de pollo y asados sin culpa.
Este horno de aire 12 en 1 está diseñado para freír, asar, hornea, gratina y Mucho Más.
Con una práctica pantalla táctil LED y puerta de cristal transparente, puede preparar fácilmente comidas para 10 o más personas con facilidad.
Cocina versátil al alcance de tu mano.
No es sólo un horno de aire, el Horno Airfryer Just Perfecto es un aparato de cocina versátil que le permite cocinar de todo, desde pollos enteros hasta frutas y verduras deshidratadas.
Con múltiples accesorios y 10 funciones preestablecidas, podrá preparar todo tipo de recetas sin apenas esfuerzo.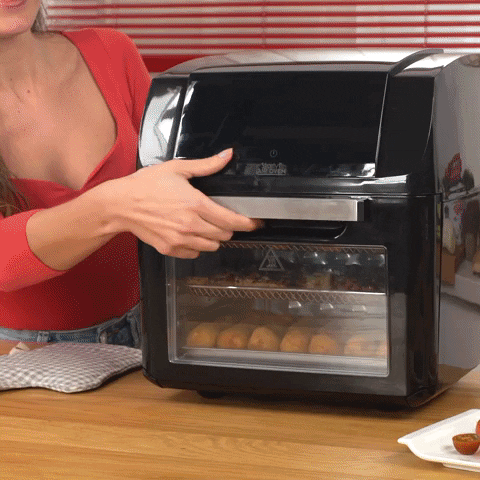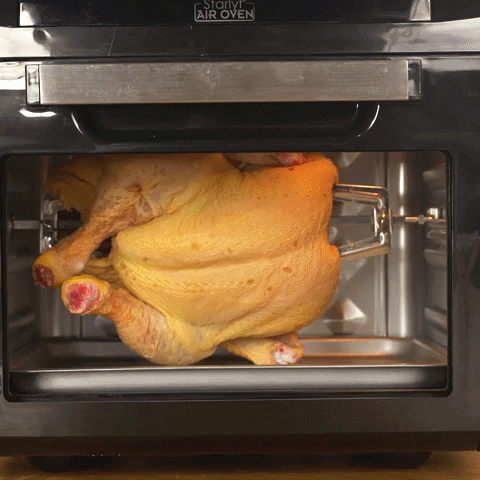 Cocinar sin esfuerzo con un rendimiento óptimo
No sólo es una solución de cocina saludable, sino que también garantiza una circulación eficaz del aire, lo que le permite cocinar sus comidas de forma rápida y uniforme.
Con un rango de temperatura de 80-200°C y un temporizador de 0-90 minutos, este horno de aire garantiza que sus comidas se cocinen siempre a la perfección.
Características técnicas:
| | |
| --- | --- |
| Color: | Negro |
| Material: | Revestimiento antiadherente |
| Potencia: | 1800 W |
| Capacidad: | 12 litros |
| Temporizador: | 0-90 minutos |
| Temperatura de cocción ajustable: | 80-200°C |
| Programas de cocción preestablecidos: | 12 |
| Circulación de aire: | De calentamiento rápido a 360° |
| Protección contra sobrecalentamiento: | Sí |
No pierdas la oportunidad de simplificar tu cocina y disfrutar de deliciosas comidas saludables con la Airfryer XXL Just Perfecto 12 en 1.
¡Ordénala ahora y aprovecha nuestra oferta más envío gratis!
¿Qué incluye la oferta?
Horno de circulación de aire Just Perfecto 1800W 12-en-1 Airfryer XXL - 12L | BronKitchen©
Bandeja para hornear
3 rejillas para asar
Asador
Cesta para asador
Mango para asador
Manual
AHORRA 113€
169,00€

   

282,00


+

Envío GRATIS
Comprar ahora
100% safe payment form at your disposal
Your payment information is processed safely. We do not store credit card information and we do not have access to your credit card information.
---
Security