MAGNETIC MOSQUITERA for 2 -piece doors 100x220cm | Bronhome ©
---


Buy now and you receive it in 2 - 5 days
PRODUCT DESCRIPTION
---
Mosquitoh Mosquitoh of 2 pieces for 100x220cm door

The Mosqualquile and Mosquitora Mosqualquética curtain for the door protects its family from the insects of diseases. The magnetic components and the two curtains close magically. It is wind proof and extremely resistant; It does not let insects, but you will notice how easily it gets rid when passing through it. It is quite simple to configure. No screws, nails or other tools are required. Apply the adhesive hook tape to the door frame and on the mosquito net, and voila! The curtain will remain in place throughout the summer. It is detachable, transportable and machine washable.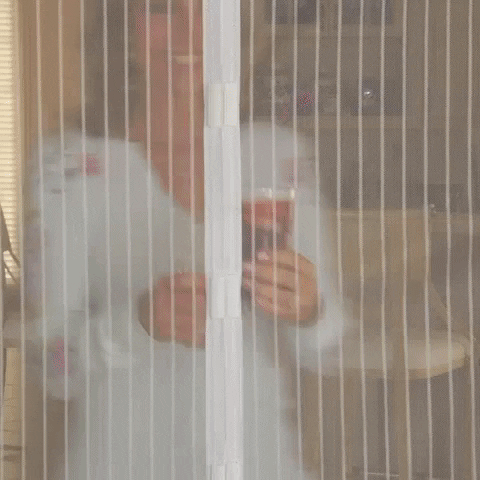 Characteristic:

The mosquito net helps keep insects, mosquitoes and flies away
It protects you and your family from insects that cause disease.
Two curtains close automatically as magic.
Windproof and very durable.
It separates easily when passing through the curtain.
Perfect for individual doors, sliding doors, caravans and recreational vehicles.
Dogs and cats can enter and leave the house easily.
Super easy to install. Without screws, without nails, no other tool is needed.
High quality mesh, a strength tape/hook and superior sealing magnets to guarantee the best mosquito net
The improved mesh curtain has a greater amount of threads than other economic screens and the edges are fully reinforced.
Specs:
Black
Materials: Polyester
Size: 100x220cm
Pieces: 2
100% safe payment form at your disposal
Your payment information is processed safely. We do not store credit card information and we do not have access to your credit card information.
---
Security